Last Saturday was my friend Lizelle's bridal shower. Lizzy has been my friend since I was 12, so that translates to a good 15 years! And doing the math, now you know my age. Haha! We were instructed to wear black so I did just that. However, I worked overtime that day and I realized that I was terribly underdressed for the occasion so I bought a bondage skirt at my fashion shrine, Forever 21. I was deciding between mustard yellow and red but went for the red because I was convinced that mustard would extremely define my very much birthing hips. To my surprise, it turned out that the venue was colored *drumroll* red and black.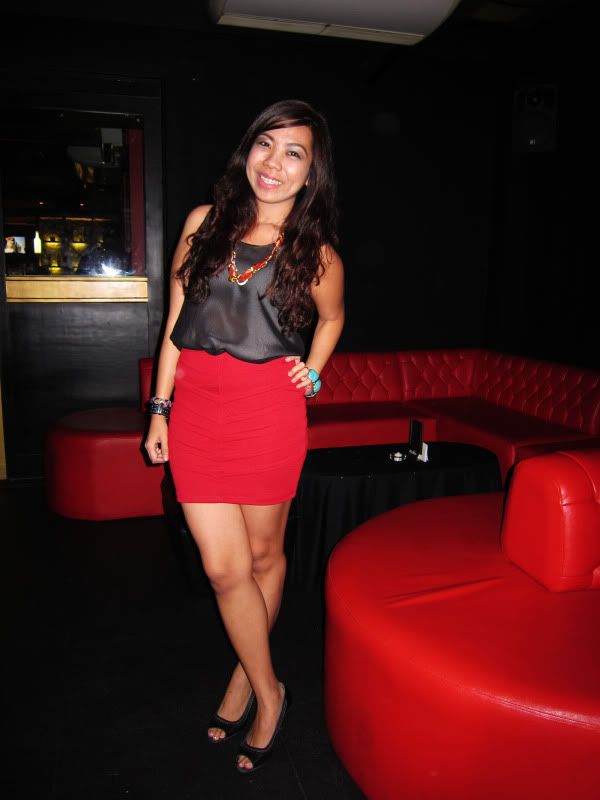 i Candy top | Forever 21 skirt and turquoise bracelet | VNC heels
Kandi Treats jellybean necklace | Bangkok blue bangle | Swatch watch
I was actually hoping for a stripper but I guess Peter, the nude inflatable dummy, would have to do.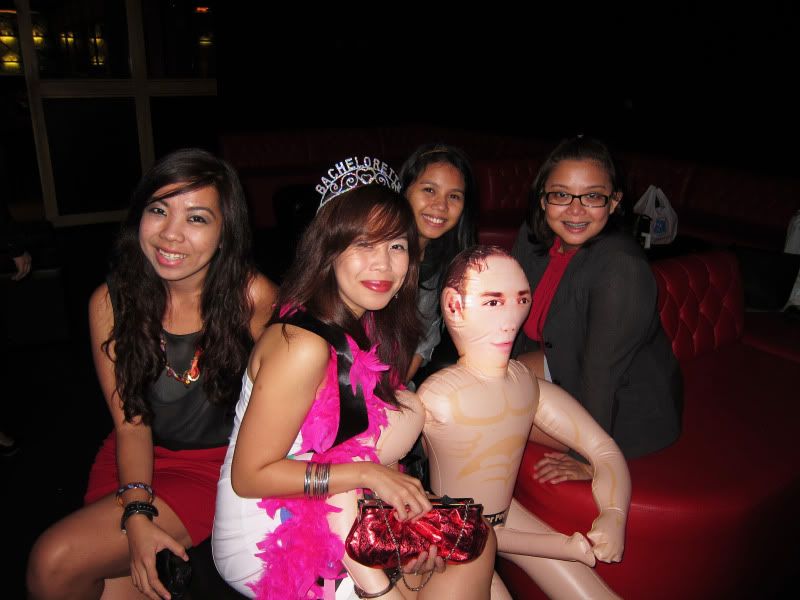 Censored. EEEEEP.
There were a lot of naughty games (of course this was a shower) and I actually was good at them. I leave it up to you to do your translation. Haha.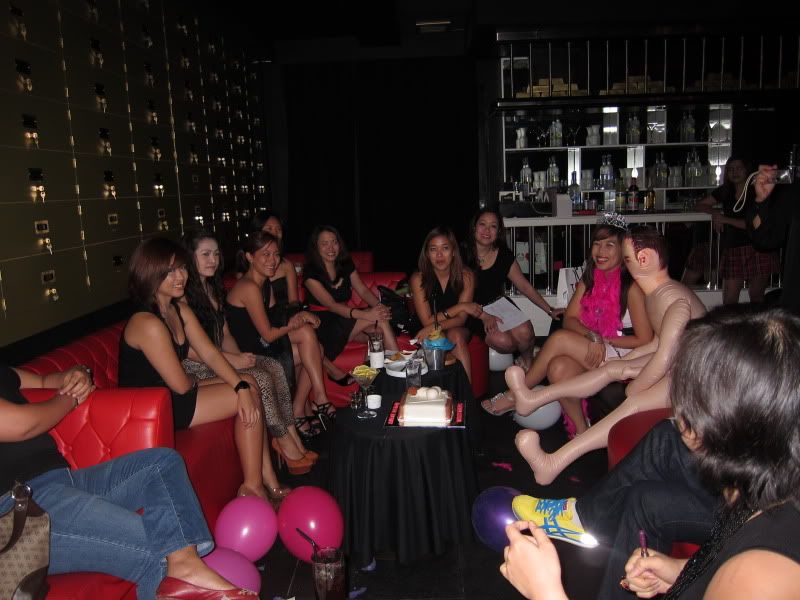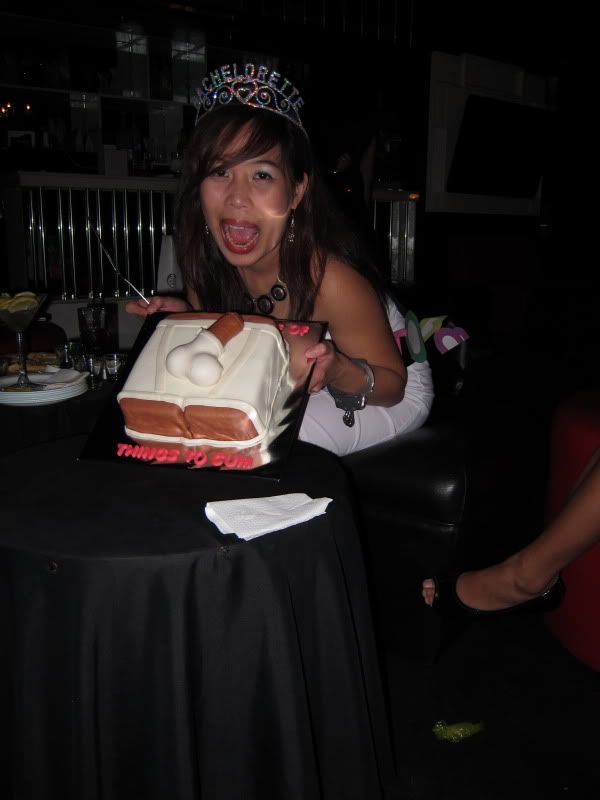 I jumped over to Fiamma where the Ateneo party was held due to the persistence of MBA friends. I actually did not have any plans of going and I was being such a cheapskate not wanting to pay the entrance fee because the open bar was long finished. Anyway, I won't be able to do that anyway since the registration people were diligently manning the entrance. I got tipsy in 30 minutes. Good job!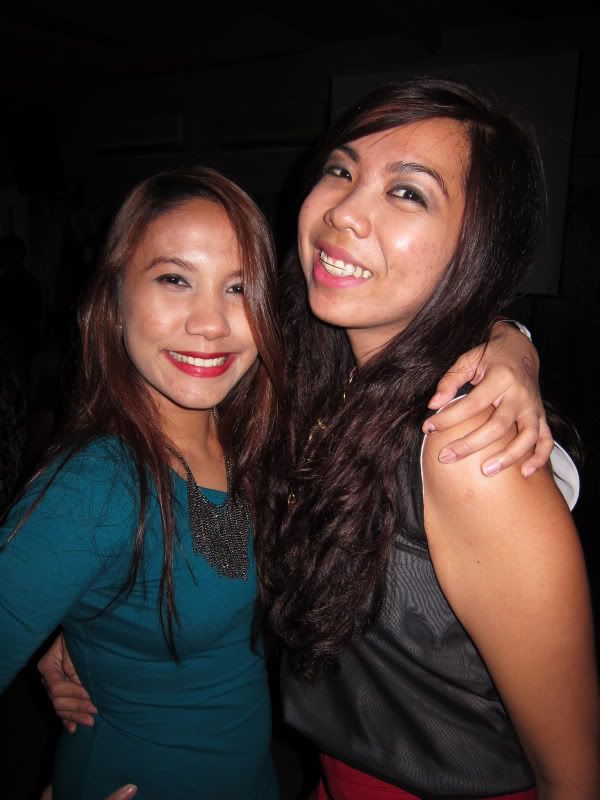 Work hard. Party much, much harder!