As part of our Ayutthaya package tour care of
Oriental Escape
, Rabbit took us to this famous restaurant in the area:
Kuayteaw Pakwan Restaurant
. He told us that even the famous Thais go out of their way just to eat at this place. When I saw the place, it looked nothing special. But then again as they say, never judge a book by its cover.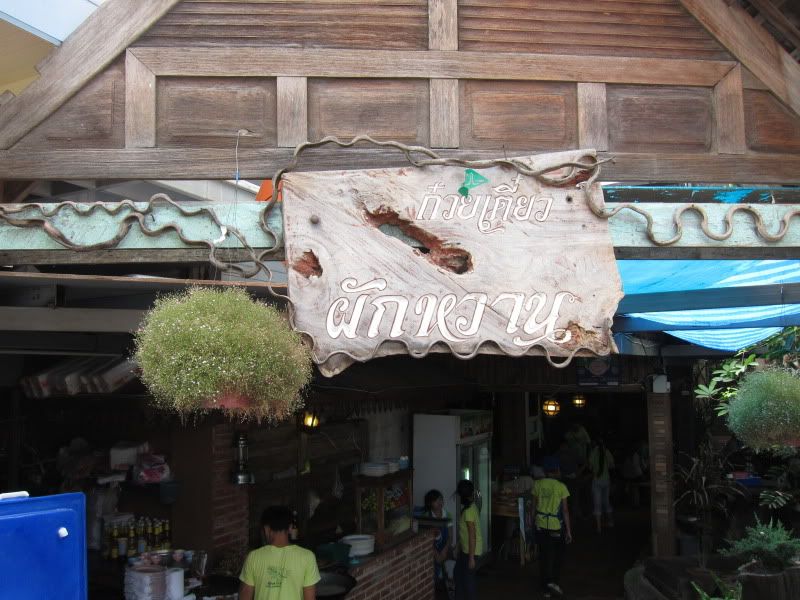 Since Rabbit was the one who ordered the food, I have no idea how much everything costed or how they are called. I'll do my best in naming the food. Haha. We started with the
Fried Mushrooms
which apparently is a specialty of the house.
This dish could very well be your pulutan in an inuman session. It will complement beer so well.
Trivia: Unlike in the Philippines where Pakwan is watermelon, Pakwan in Thai is a green leafy vegetable which has this sweet and sharp taste. I describe it as a cross of spinach and cilantro. Almost all the dishes in the restaurant have this vegetable, hence the name.
We were served this very tasty, and very hot,
Chicken Noodle Soup
. I love spicy food but this one was so spicy that I was almost in tears.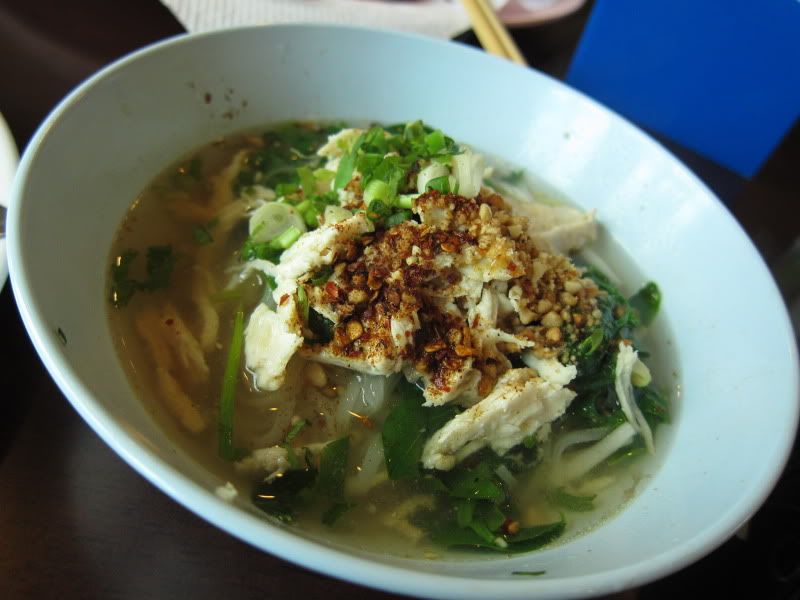 He also got us Pakwan Salad with Seafood, which again was spicy.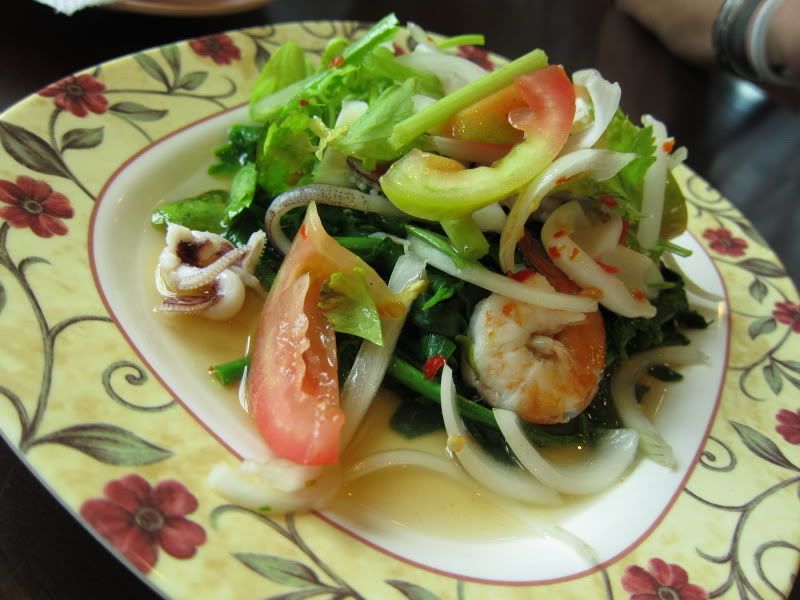 If you know me well, and I have written that already here in my blog, I judge a Thai restaurant by their Pad Thai. Being an authentic Thai restaurant, I came here having really high hopes and boy was I satisfied. This was the best Pad Thai I have ever had. Seriously. Dear Filipino Thai restaurants, stop patterning your Pad Thais to Jolly Spaghetti. Pad Thai is not supposed to be sweet! It was spicy but tolerable; and of course it came with Pakwan as well.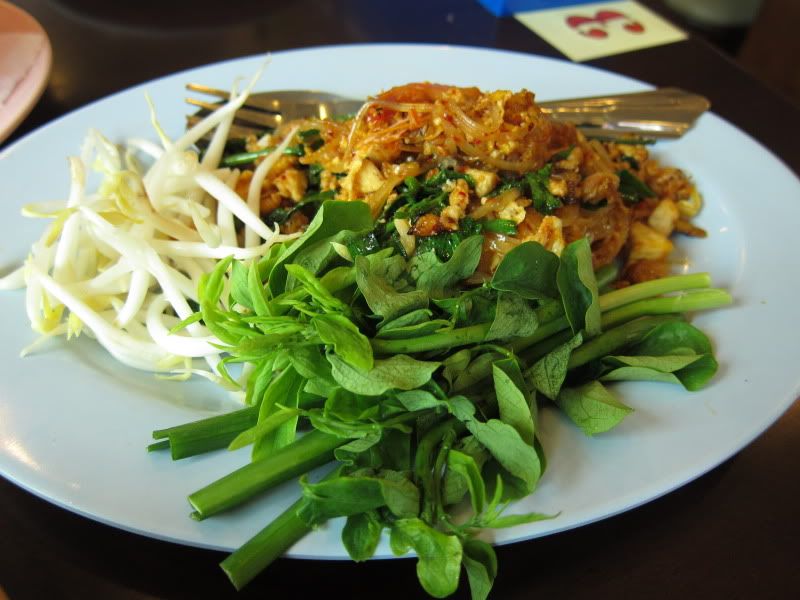 I too advantage of the very cheap price of milk tea in Thailand so I made sure to have one in every meal that I had. Milk Tea here costs THB 40 (PHP 54). This was actually pricey aready. There were some that costs as low as THB 30.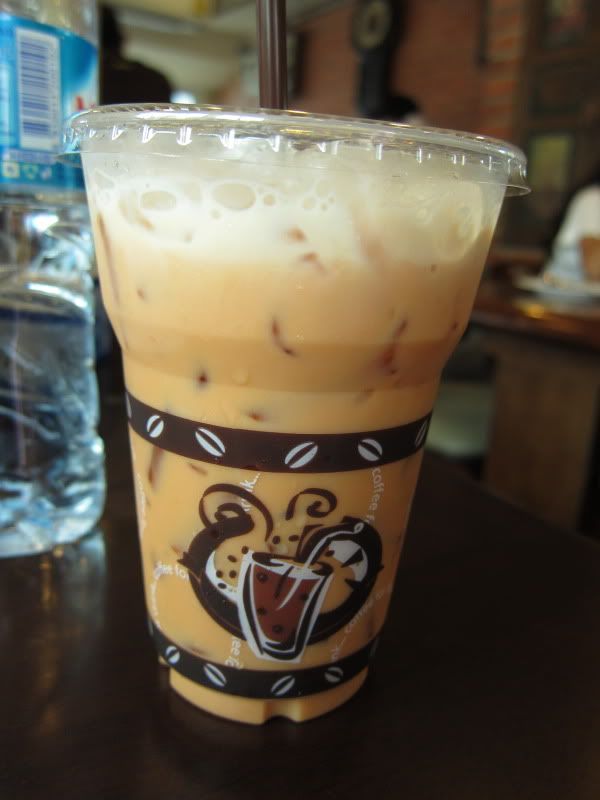 My mother requested for dessert and Rabbit gamely bought us coconut pudding. It tasted like "tibok-tibok" or "maja blanca" without the corn.
We enjoyed the food so much!
Me and Mom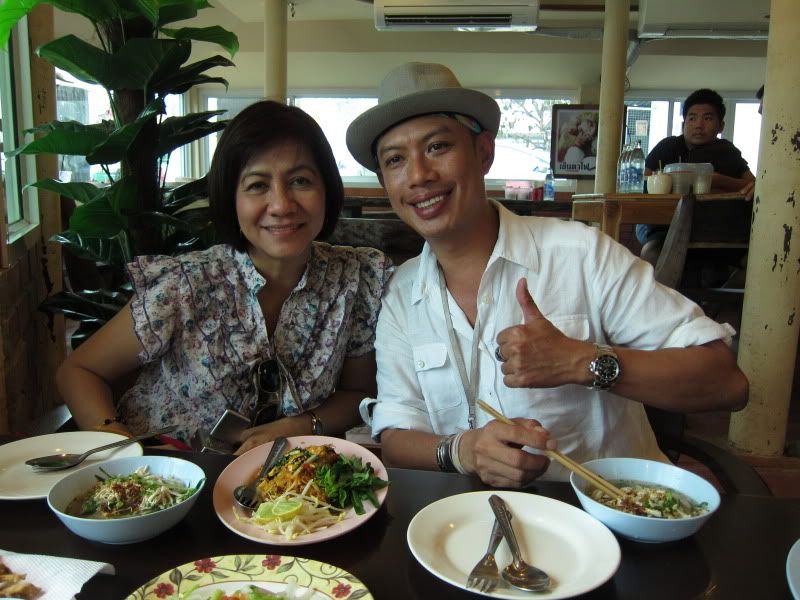 Tita Malu and Rabbit
Please have a franchise in the Philippines. *wishful thinking*