I've mentioned in my previous post that aside from the Grand Palace, one should not miss going to Wat Pho when in Bangkok. Wat Pho is one of the oldest temples in the city. When Ayutthaya was destroyed, the image of the Recling Buddha was rebuilt in the new capital. Prior to the temple's founding, it used to be a center for Thai traditional medicine.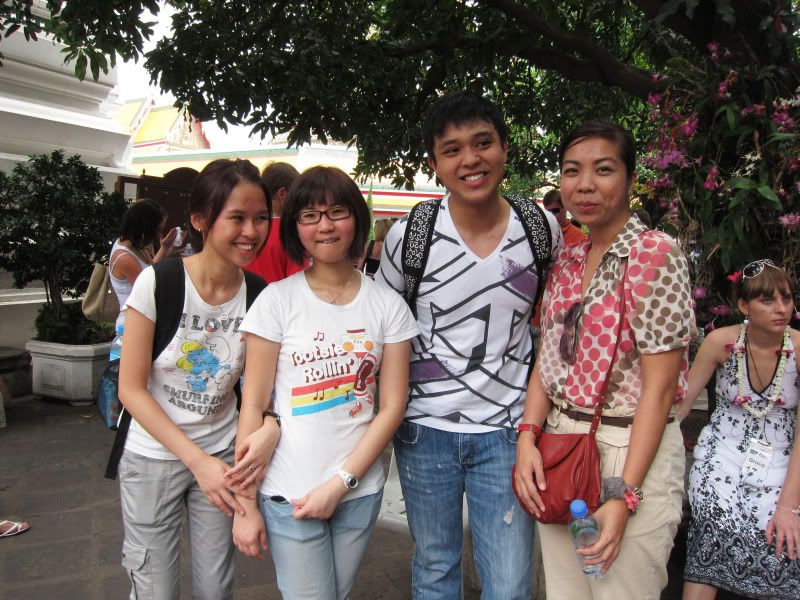 Malaysian kids
The statue was made of gold and mother of pearl.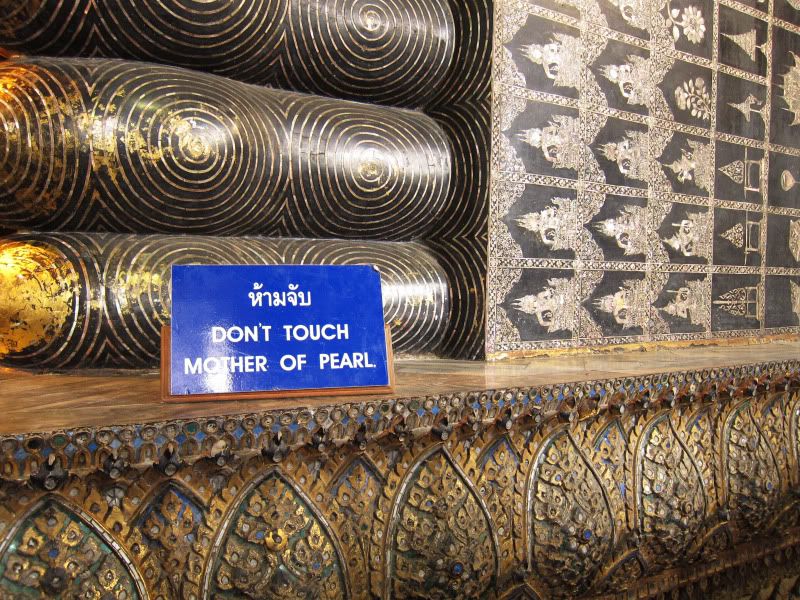 Inside were these 108 bronze bowls representing the 108 auspicious characteristics of the Buddha wherein you drop coins for good fortune. You can get the coins for 20 Baht; these also help maintain the Wat.
Well, being a sucker for all things that would (hopefully) bring me luck...
Please coins do your magic!!!
Anyway, I found this funny sign inside. I think it's kind of erm...racist? Haha!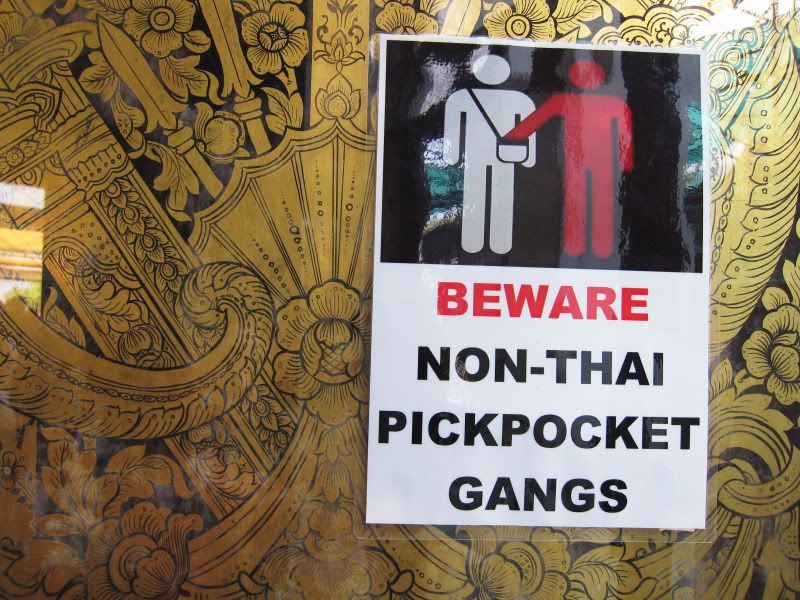 When we went to Ayutthaya the day before, Rabbit introduced us to this oil which can soothe your stress. It smells minty, something reminiscent of old people but what do you know? It actually works. My mom asked where he got it and he said that it was from Wat Pho so we bought some ourselves. It was selling at 6 for 500 Baht.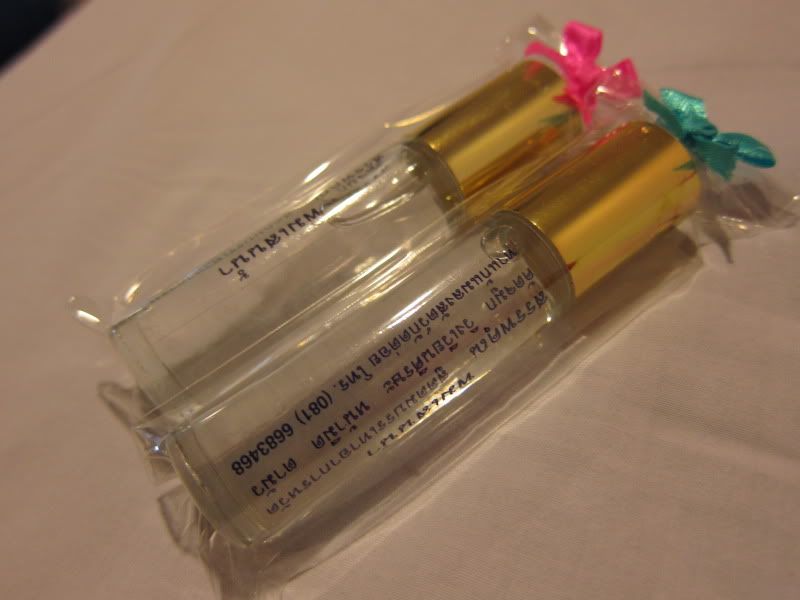 So now I have my perfect hangover aid..and it's actually from Buddha. Coolness.