Our second day in Thailand was spent touring the ancient city of Ayutthaya. Ayutthaya, which used to be Thailand's capital, is more or less an hour away from Bangkok. I booked a tour package via
Oriental Escape
since I figured that it would be difficult to do this part of the trip on our own. The tour costs THB 1850 inclusive of transporatation, entrance fees and lunch. We were picked up at the hotel lobby by our tour guide Rabbit at around 8 AM. Their tour van was very clean and we had a day's supply of mineral water and cold towels. We were very much pampered indeed! Rabbit is the best tour guide ever!
Ayutthaya was severely affected by the flood with houses being submerged up to their roofs. It was a good thing that the water level went down just in time for our trip. Our first destination was the Wat Yai Chai Mongkol and the Temple of the Reclining Buddha. The Wat was created in 1357 primarily for the use of the monks. Up to this day, there are still monks residing in the area.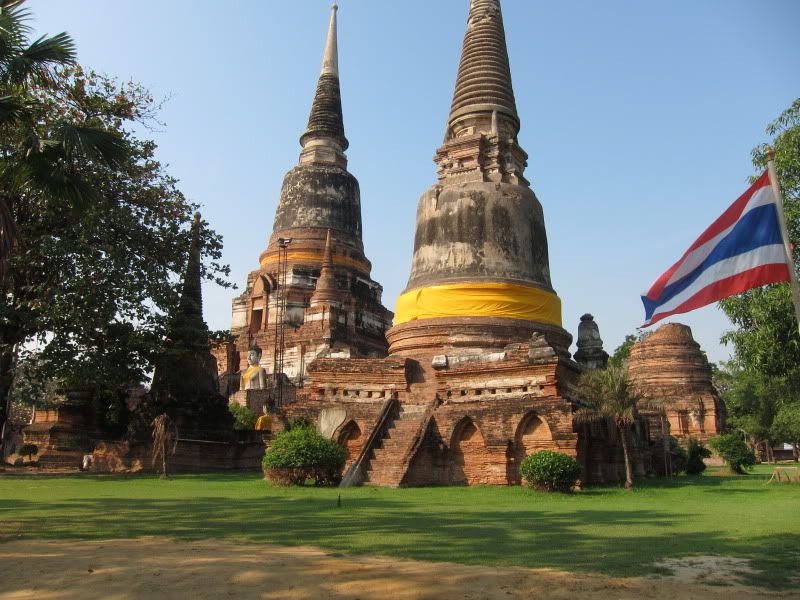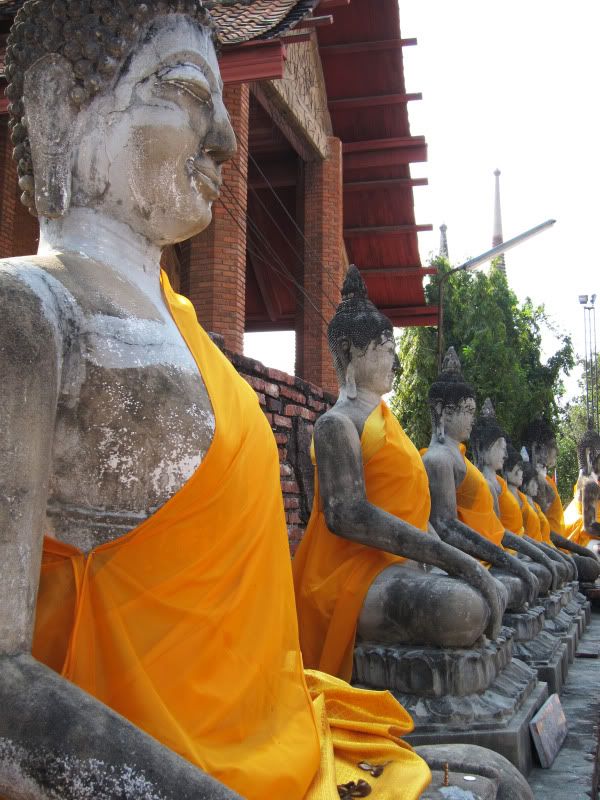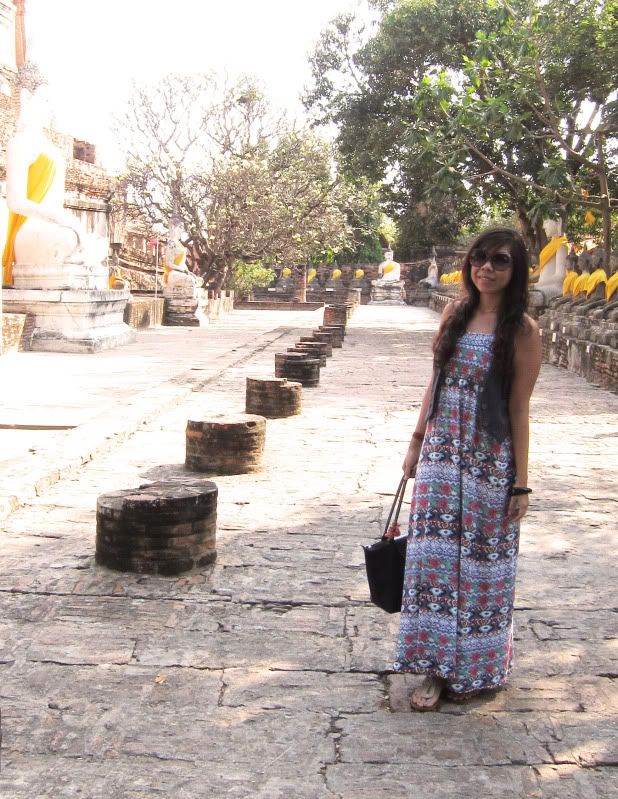 Prior to entering the Wat, is the Reclining Buddha. It's where the Reclining Buddha in Wat Po was based from.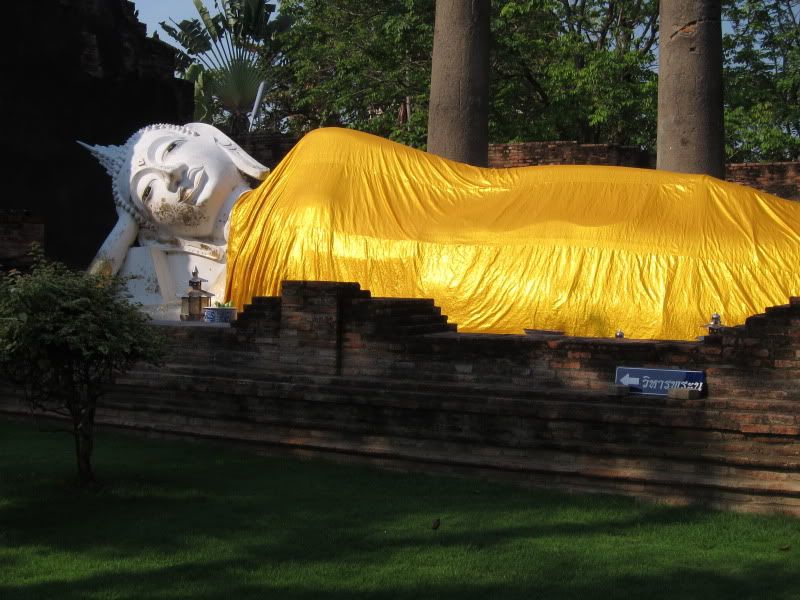 We went up the Wat Yai Chai Mongkol where a golden buddha was found. I forgot the number of steps we took before reaching the top. All I could remember was that it was exhausting.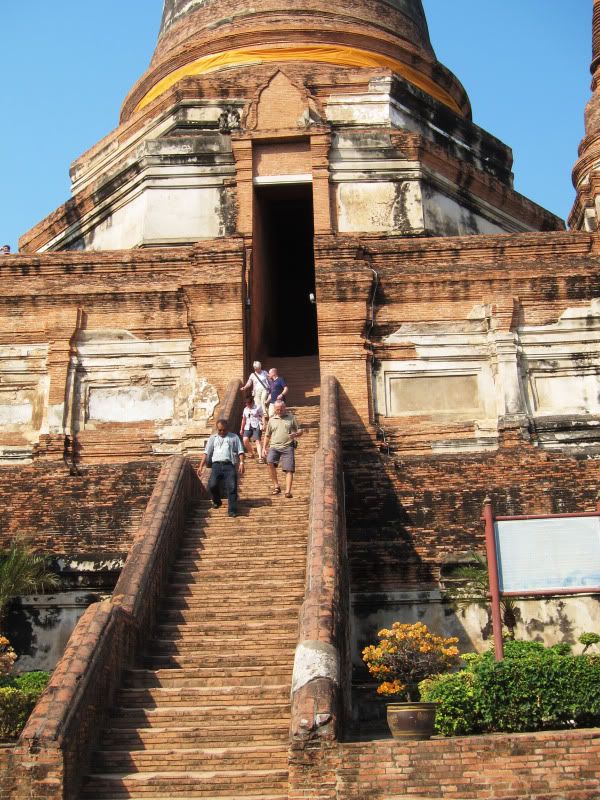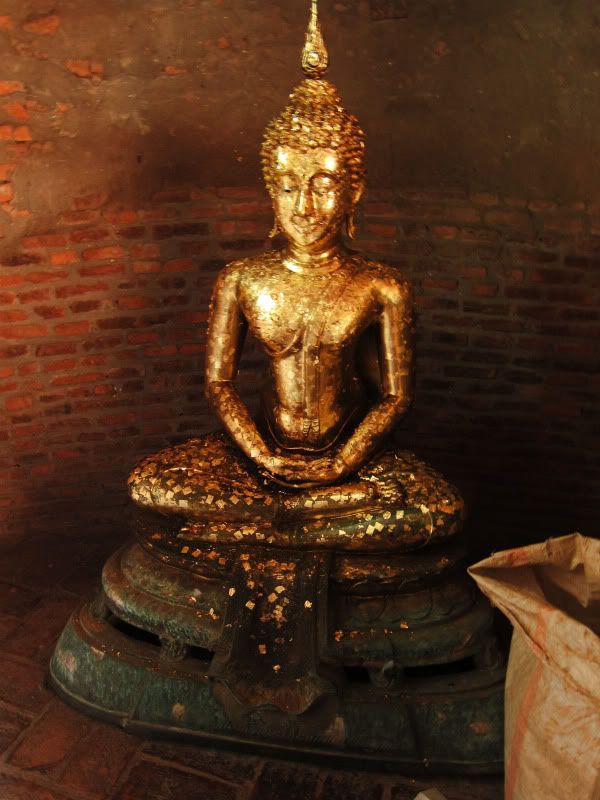 At the back of the Wat were more images of Buddha.
Before going to our next destination, we decided to offer lotus flowers and pay respect to the Buddha. I forgot the story behind the lotus but Thais have high regard for it. For THB 10, you get incense sticks and one lotus. It comes with a paper with two gold strips inside. I actually thought that you write your wish on the paper and then burn it somewhere after. Thais must have thought that I was weird. Haha. any chance that I get to wish for a prosperous lovelife, I grab. :P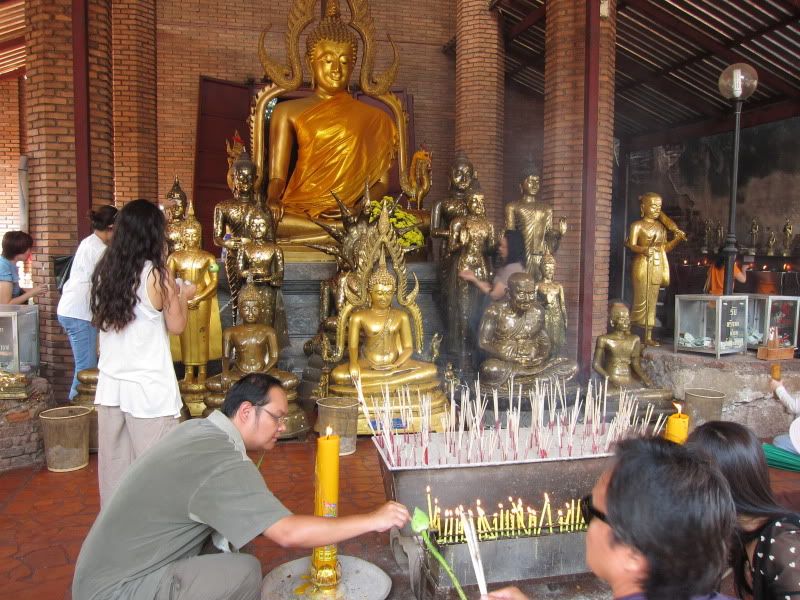 But this is probably the most odd offerings of them all.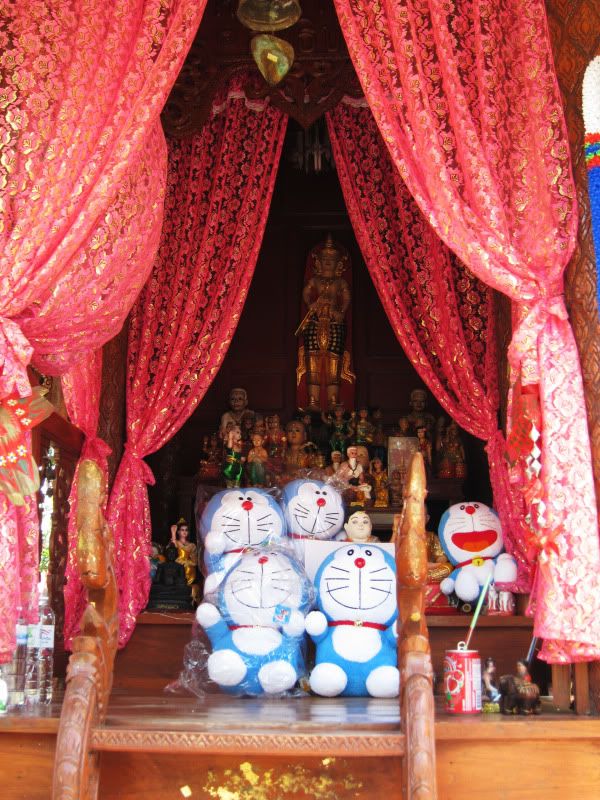 Why are you being offered to Buddha, Doraemon?