I was never really a fan of donuts. It's something that I would not really look or crave for but I became curious with this chain of donuts from Indonesia called
J. Co Donuts and Coffee
. I dragged my friend Julius over to SM Megamall one Friday afternoon to sample their donuts.
First thing I noticed when I entered the store was that it was huge!
I totally regret having forgotten to bring my camera so I'm very sorry for the sucky photos from my phone camera. Well at least, I do have photos. They have two counters, one for the donuts and another for frozen yogurt and beverages.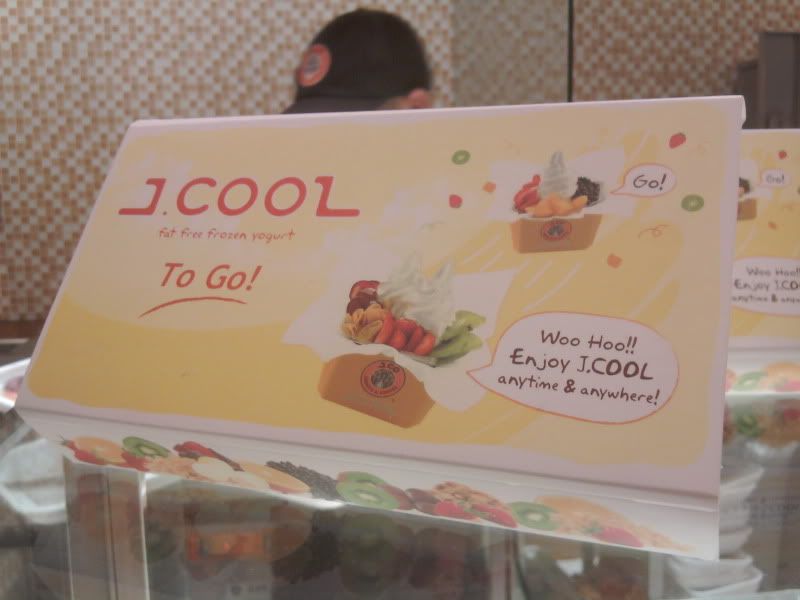 I had difficulty choosing which to get because they were just all too pretty...and by pretty I mean enticing! J. Co has 30 varieties to choose from.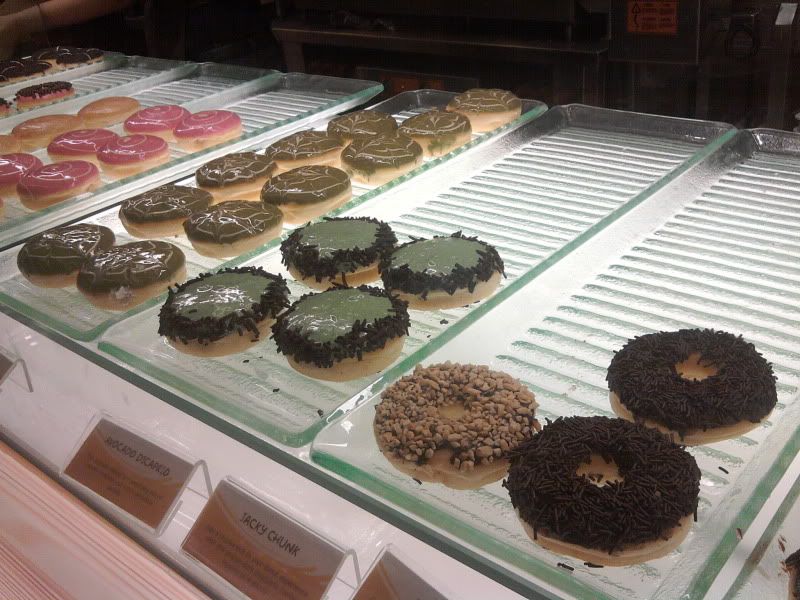 I let Julus take his picks first because I just can't decide. When I finally did, I got myself J. Co's signature donut,
Alcapone
, and a chocolate topped one,
Don Mochino.
Alcapone was topped with white Belgian chocolate and slivered almonds while Don Mochino was topped with milk Belgian chocolate with cream filling.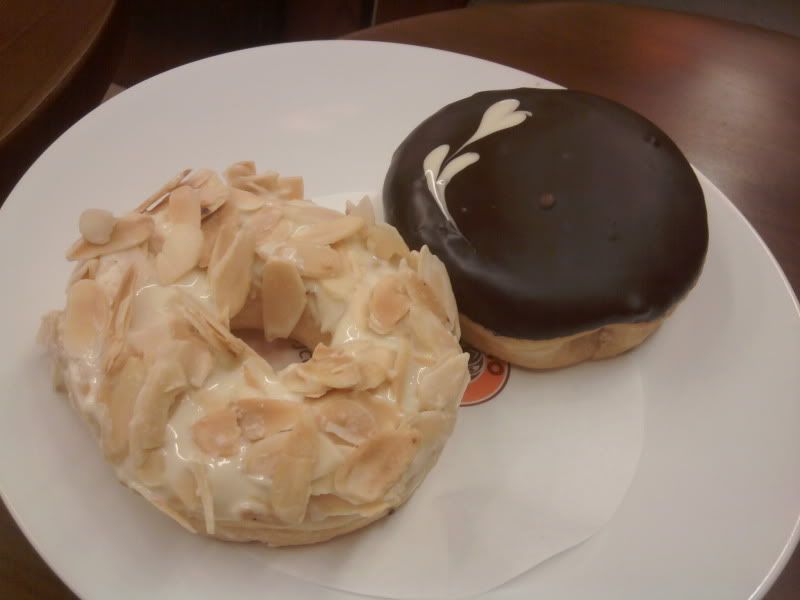 I loved how soft the donuts were and they were not too sweet which takes away the "umay" factor. I usually just eat one donut because I can't stand overbearing sweetness but with J. Co, I was able to down both. Uh-oh. This is just bad for my diet. I would love to get my hands on their J. Pops which are the baby versions of their donuts. Sadly, they are almost always out of stock.
Being located just a stone's throw away from my office, I will surely be back at J. Co one of these days to try their other variants and hopefully, I'll be able to bring home a box of J. Pops.