Countless researches on the internet and every traveler that has been to Thailand seemed to recommend watching siam Niramit so I got ourselves tickets for the show. I booked via Oriental Escape as well because tickets were cheaper there than on the actual website of the show and I still don't know how that happened. I also booked transfers to and from our hotel but I was really disappointed because we were not actually fetched from the hotel but instead were made to walk quite a number of meters to the nearest pickup point.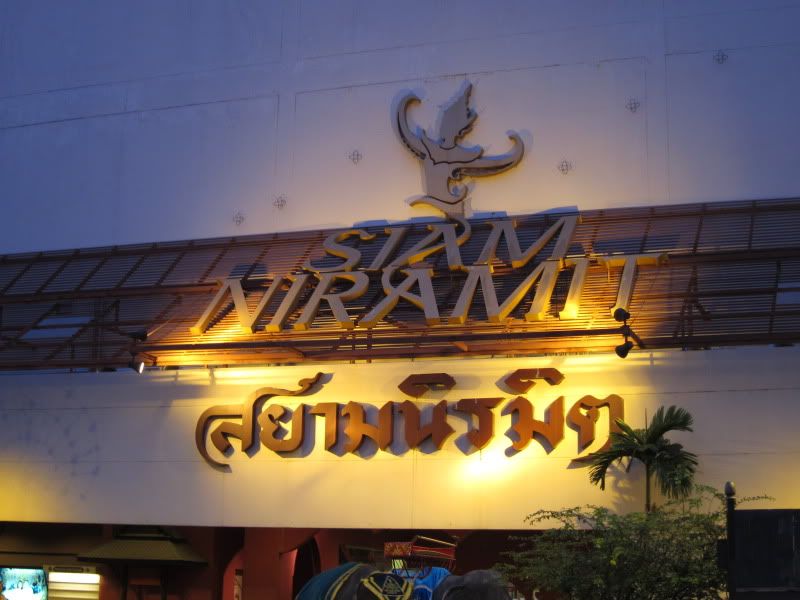 Anyway back to the show, the theater where Siam Niramit was shown was built exclusively for it. Thailand's government really invested for it to be a tourist attraction. Before the show started, we loitered around the place and there were 2 elephants which you can ride for 100 Baht. It was certainly cheaper than riding an elephant in Ayutthaya but I don't know how long atop the elephant 100 Baht is equivalent to. I thought I was going to leave Thailand without ever getting near an elephant. Thank goodness!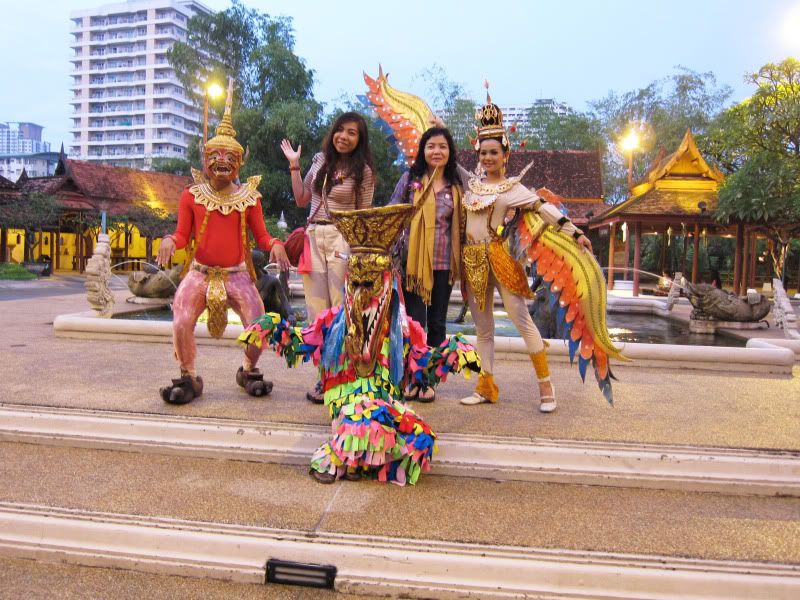 The souvenir items were eyecandies but I did not buy anything as they would probably be darn overpriced. The elephants stuffed toys were cute though.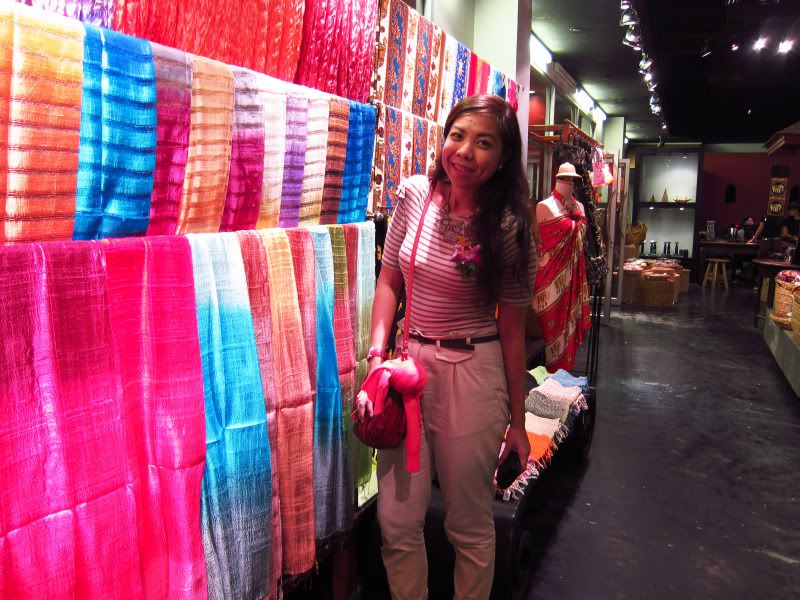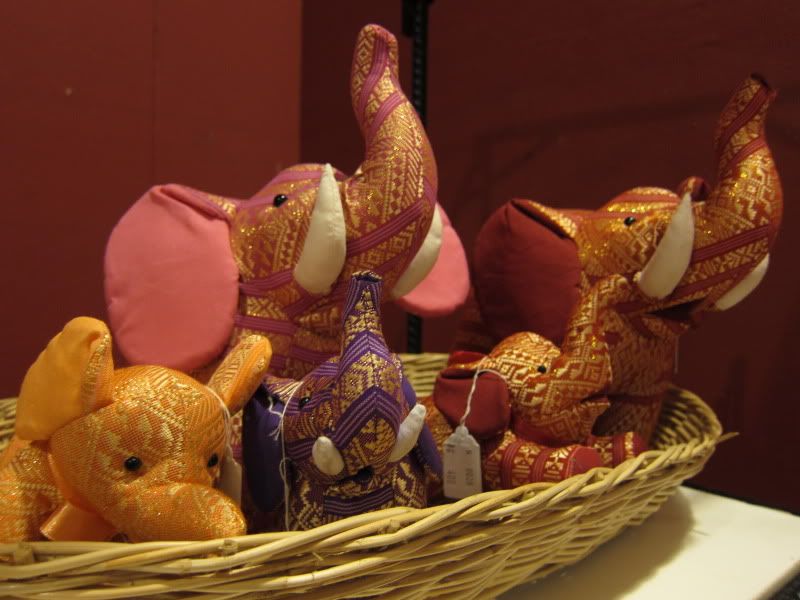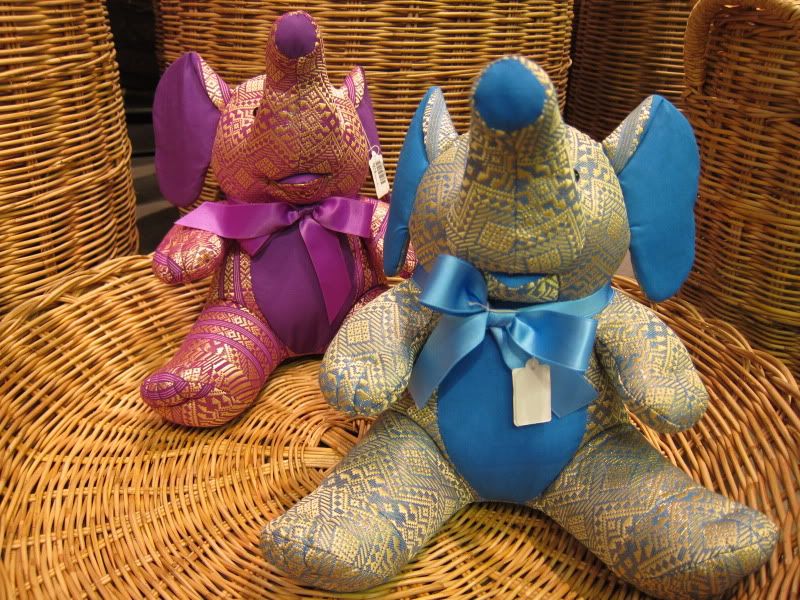 The tickets we got came with a buffet dinner. The buffet price was so well worth it! I regret not starving myself until dinner time. Haha!
Main course table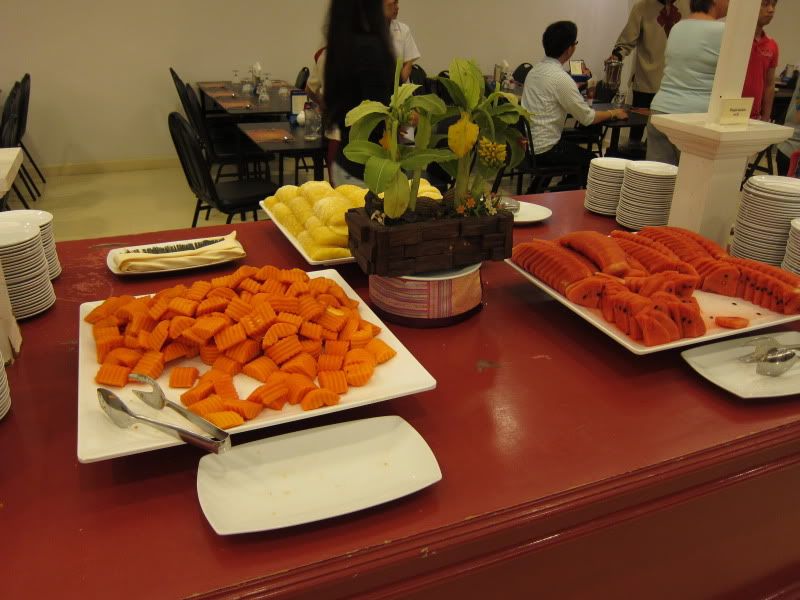 Fruits table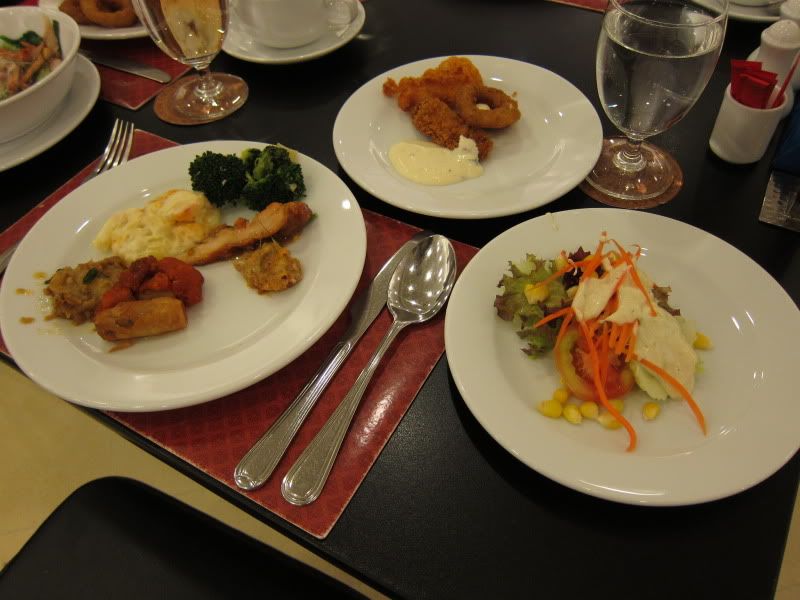 my plate hehehe
Cameras are not allowed inside the theater so I was not able to take photos of the superb production. The stage actually had a realistic river and there was one scene where an actor actually took a bath literally! The elephants outside were also part of the production. Amazing stage and effects!
Siam Niramit was a very good show. It made me learn and appreciate the culture and beliefs of the Thais. I definitely recommend the experience to anyone who plans to visit Bangkok. Oh and get a ticket with the buffet!