I have no signature scent. I'm the type of girl who tends to change my perfume every now and then. I usually buy the biggest bottle since it is cheaper but I hate having to bring it with me everyday. It tends to add weight and bulk to my bag. So when I saw the
Travalo Refillable Atomizer
, I immediately searched where I can find it here in the Philippines. Unfortunately, it is not available anywhere here. Good thing I saw this online seller at multiply,
sylista.ph
and got myself 2 of the Travalo classic.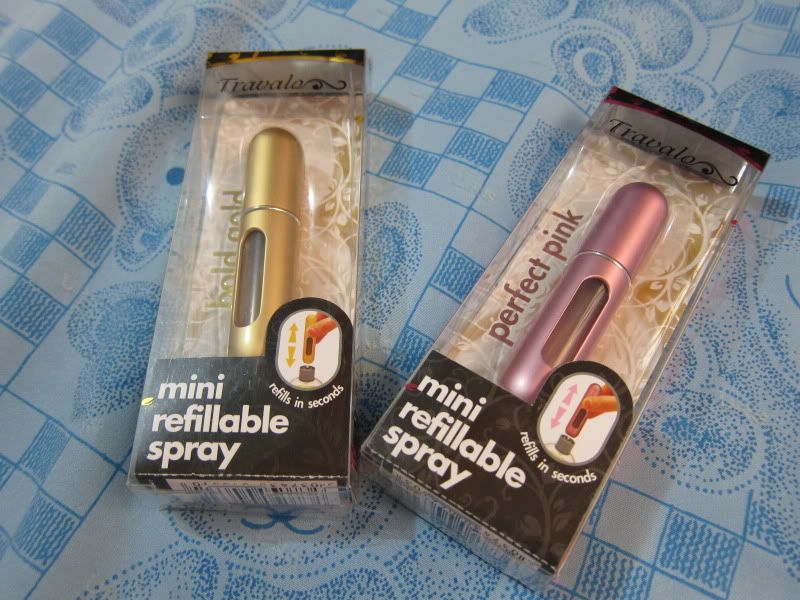 One atomizer is good for 50 sprays. It's very small and can fit inside the smallest purse.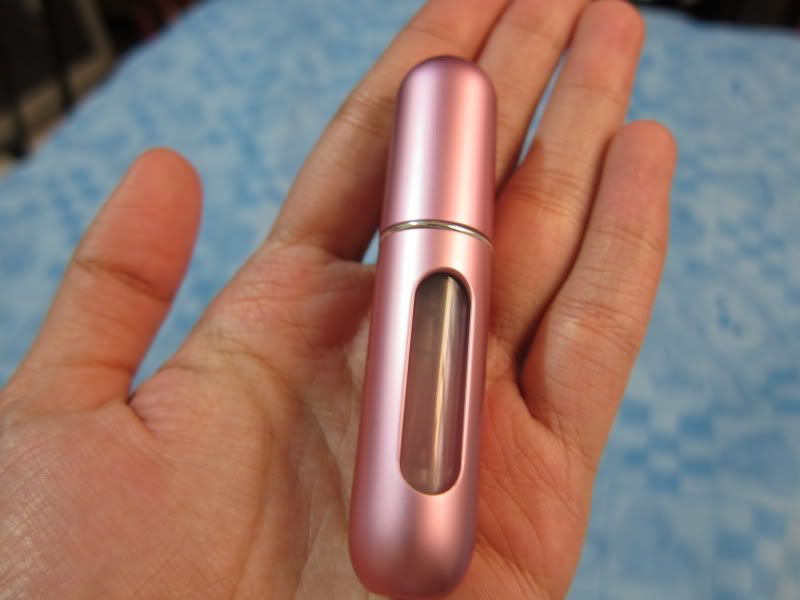 Travalo beside my MAC lippie
It was pricey at 500 PhP each but it saves you with the mess of having to transfer your perfume in a conventional atomizer. It takes me forever to do that and I tend to waste precious drops of my perfume. Instructions are written at the back of the plastic box.
So see this hole at the bottom of the bottle? You just have to connect it with that straw-like thingy that acts as the pump of your perfume bottle. It works on pressure so you don't have to worry about spillage after.
Then you just pump until your Travalo is filled.
After a minute, I now have Anna Sui Secret Wish and Lanvin Eclat d' Arpege in hassle-free and light atomizers. Coolness!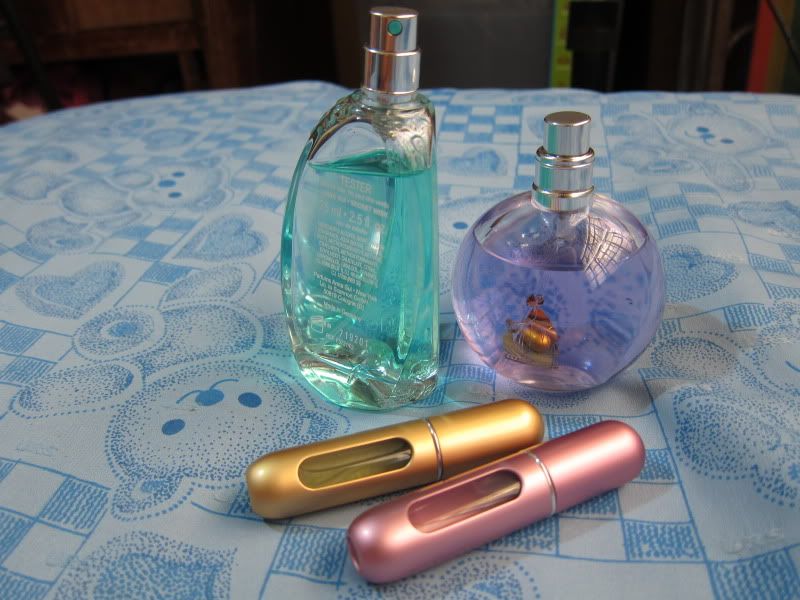 No more bulky bottles. Yey!