I love the beach. Water is my element and that is where I am happiest. I decided to make a post on how to dress up your bikinis and other essentials necessary for a beach trip.
ALWAYS, ALWAYS, ALWAYS bring sunscreen. I use Banana Boat for my body and VMV Armada for my face. VMV is for my everyday use actually. My face is very sensitive so I don't want to use the same lotion for my face and body.
A pair of sunglasses is your best friend. Aside from the fact that it protects your eyes from the glaring rays of the sun, it will also conceal those dark circles under your eyes since you will not be actually wearing make up to the beach will you?
Wear a hat. This will protect your hair and face from harmful UV rays.
Now let's go to the dressing up part. I made four looks for the beach using different types of cover ups.
1. I used a sheer dress with a paisley bandeau. Gives off glamorous vibes don't you think?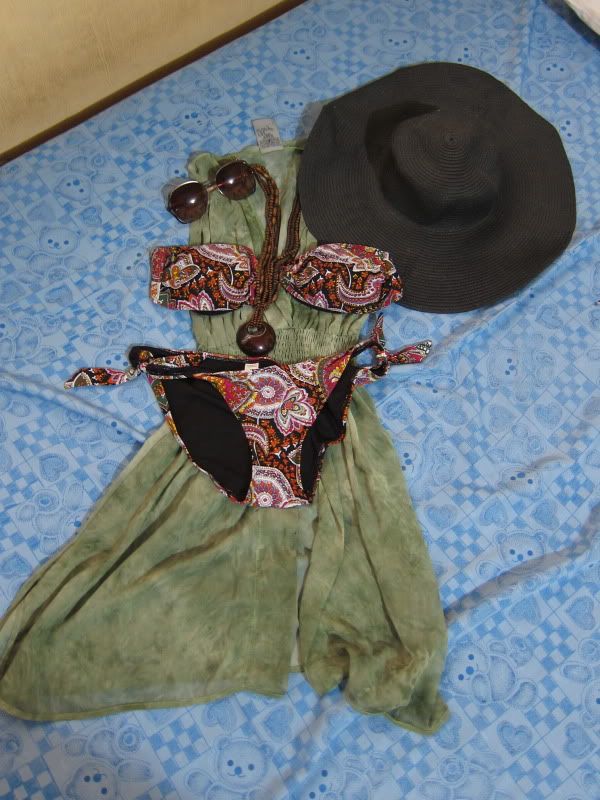 Dorothy Perkins bikini | Bayo cover up | Fly sunnies
From Boracay floppy hat | From Cebu necklace
2. This one is a more laid back look. I picture myself strolling around D' Mall in Boracay looking for a place to eat lunch or buying shakes from Jonah's.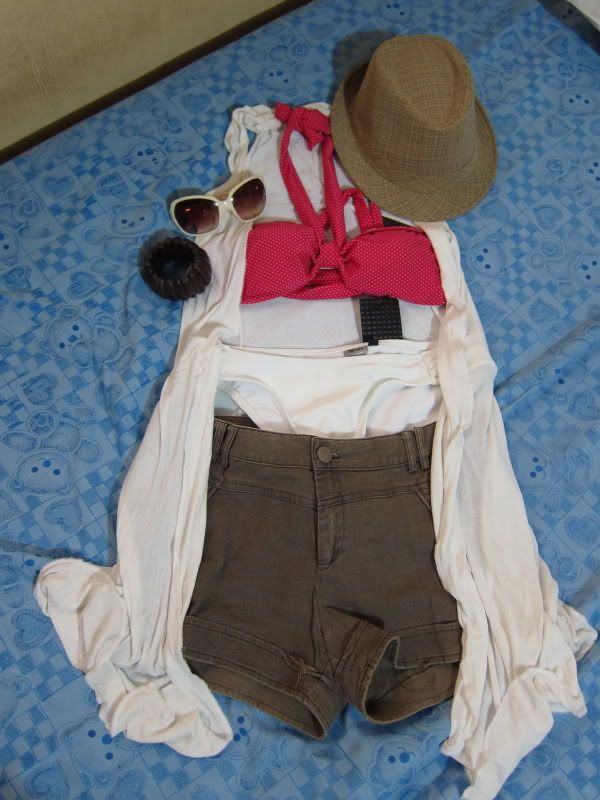 Solo bikini set | Maldita shorts | Coco Cabana cover
From Cebu bangle | H&M sunnies | SM hat
3. This one is more for lounging on a boat or going for a dip in the water. Tamad lang ang peg. Haha.
Wet Shop bikini top | Kamiseta bikini bottom | American Eagle Outfitters cover
Fly sunnies | From Cebu necklace
4. The last one is actually my favorite. I love how comfy and playful my pants are. Plus this is my favorite pair of swim wear. :)
Solo bikini set | Coco Cabana pants | Fly sunnies
SM hat | From Cebu bangle
There goes my beach tips plus a glimpse of my bikini closet. I'll show you more when I'm not so lazy to take photos hehe. Have a fashionable summer! :)