I believe that every girl should have a signature scent, one whiff and you'll know that it's her around. I have always been partial to sweet and fruity scents. I've never liked florals because they remind me of altars. My favorites are DKNY Be Delicious, Moschino's I Love Love and Escada's Marine Groove. Since I noticed that my apothecary is nearing empty, I decided to head over to Cash and Carry to buy new bottles. Cash and Carry is a heaven for imported goods and other hard to find items. There are a lot of stores at the mezzanine level but I got my stash from Anselka's. This time I went for
Lanvin Eclat D' Arpege
and
Anna Sui Secret Wish
.
Secret Wish is a combination of melon, apricot, pineapple, blakcurrant and lemon. It reminds me of candies and fruits.
Eclat D' Arpege is one of the more popular scents. I know many who have this in their collections. I kind of did not pay attention to this one before but when I sprayed it on my wrist at the store. It's more of fruity-floral.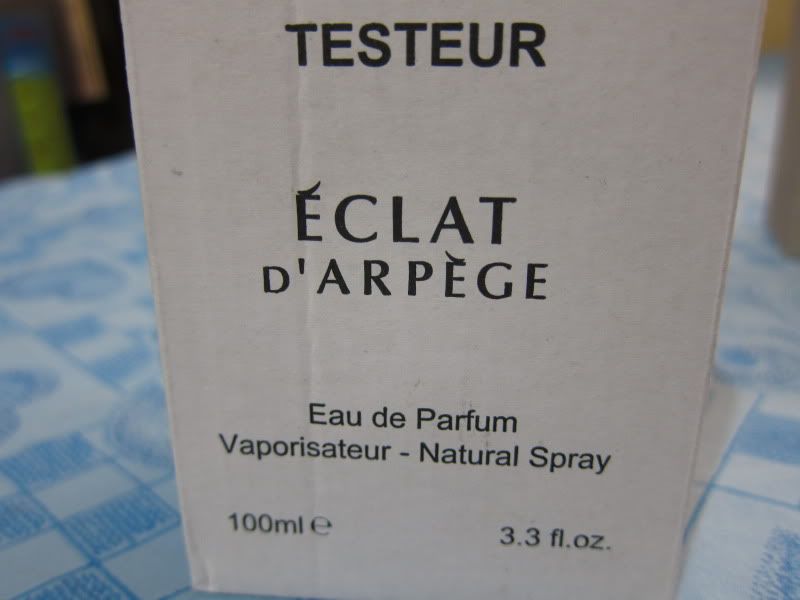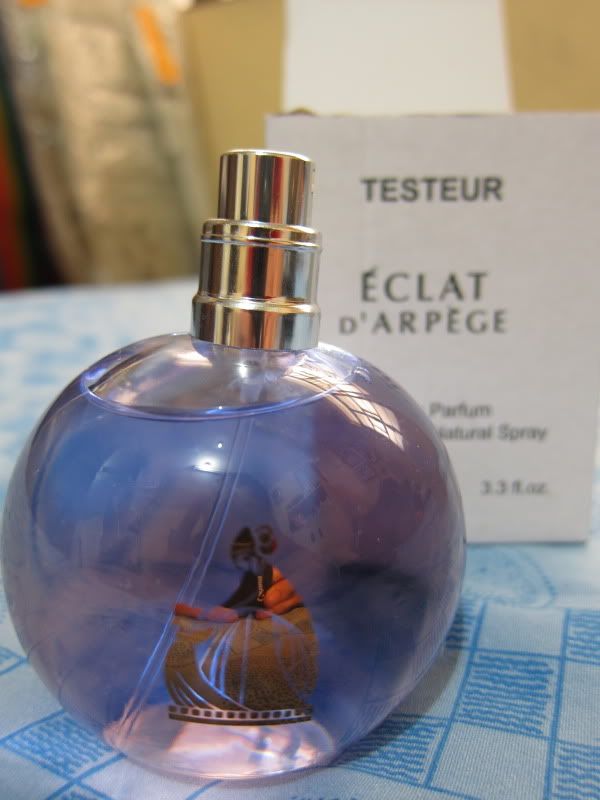 So why do I get testers? First they are less expensive than those meant for retail. Second, their scents are stronger (and sometimes) last longer than the boxed perfumes. I don't need a fancy box and cap anyway. Now my next project is to go look for this one:
I don't want to bring my perfume bottle everywhere. It's too bad that this is not available in the Philippines yet. I may have to ask someone from Singapore buy this for me. Please?