Nothing beats freshly brewed coffee in the morning. I swear I can't function without caffeine and Nescafe just always has to elevate the acidity of my stomach. Buying my own coffeemaker was one of the best decisions I've ever made, well probably next to giving up sodas when I was 12. Anyhoo, I ran out of coffee and I decided to try coffee beans from Starbucks. It's actually quite inexpensive at PHP 375 per bag and the nice thing about it is that they will grind your beans for you as well. I got myself one of the stronger ones, Caffe Verona.
I actually just found out about the Starbucks Coffee Passport. Every bag of coffee beans purchased gets you a stamp and when you complete ten, you get one bag free. Nice!
It will also educate you about the different types of coffee beans. I will probably get a Breakfast blend next time.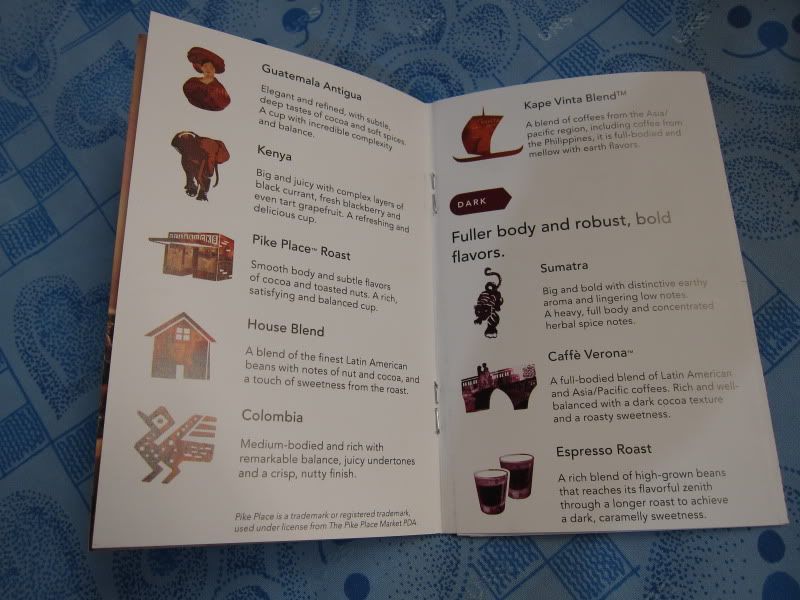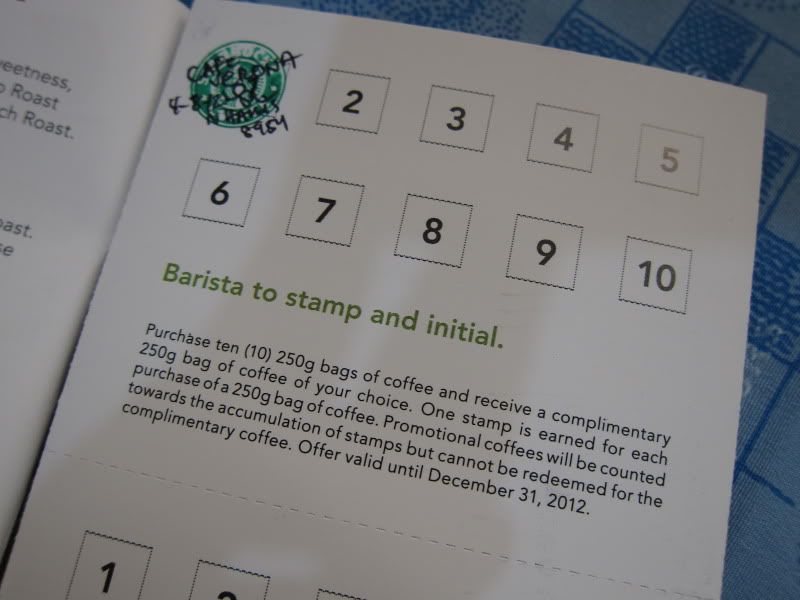 First stamp!
No more 3-in-1's for me! Yey! I intend to get my my free coffee beans.