Maginhawa Street in Quezon City is a haven for hole in the wall places. Usually, it is dominated by college kids or by those who just want to chill and unwind after a long day. Pino Restobar is one of those places where you can do just that.
Technically, Pino is in Malingap Street but it was originally located along Maginhawa. Besides, for those residing in Quezon City, Maginhawa is equivalent to pop culture so it's an easy recall.
I've always wanted to try Pino so I treated my parents there for their 29th wedding anniversary. I really admire my parents and I really hope that one day I'd get to find my match just like them. We arrived a little past 7 PM; come 8 PM the place was packed already so better arrive before 8.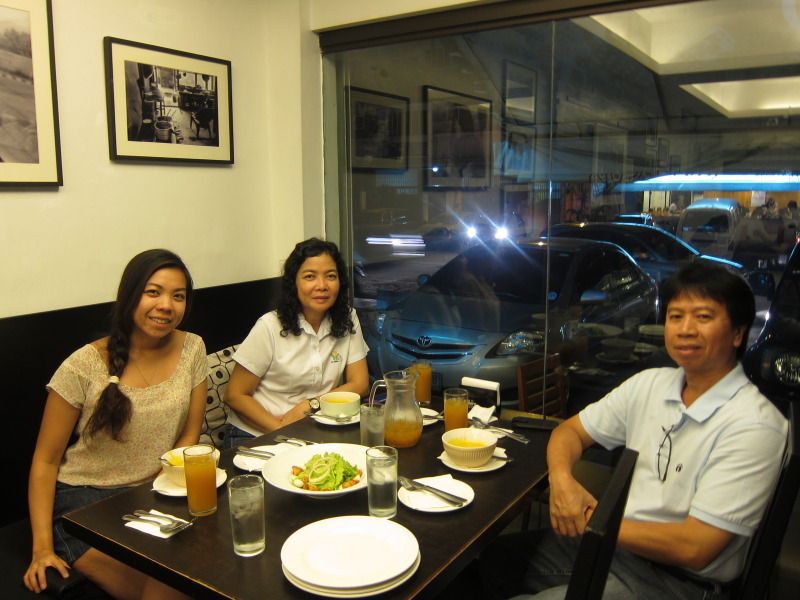 For starters we had the
Fried Kesong Puti Salad with Mango Vinaigrette
(PhP 185). I absolutely love mangoes and using it as a dressing was a good contrast to the saltiness of the kesong puti (white cheese). We also had the soup of the day which on Mondays is
Pumpkin Soup
(PhP 80). I think I do better pumpkin soup though. :P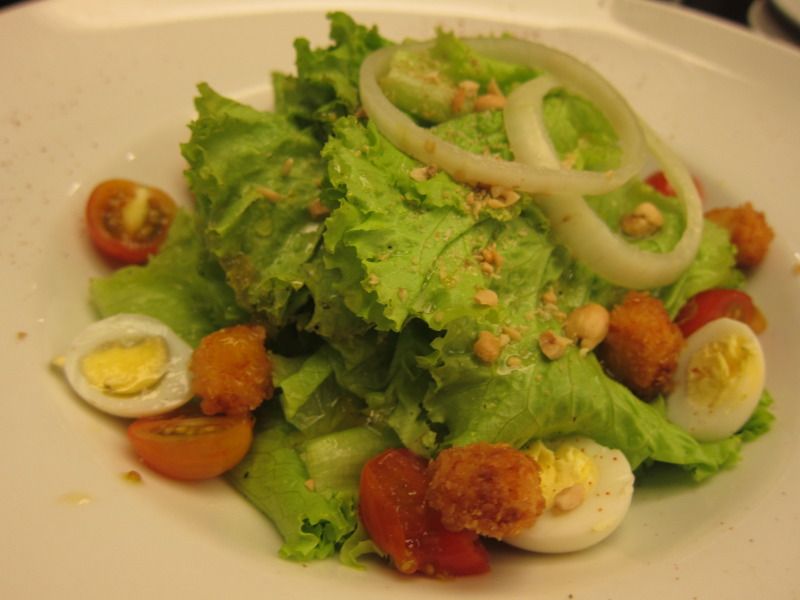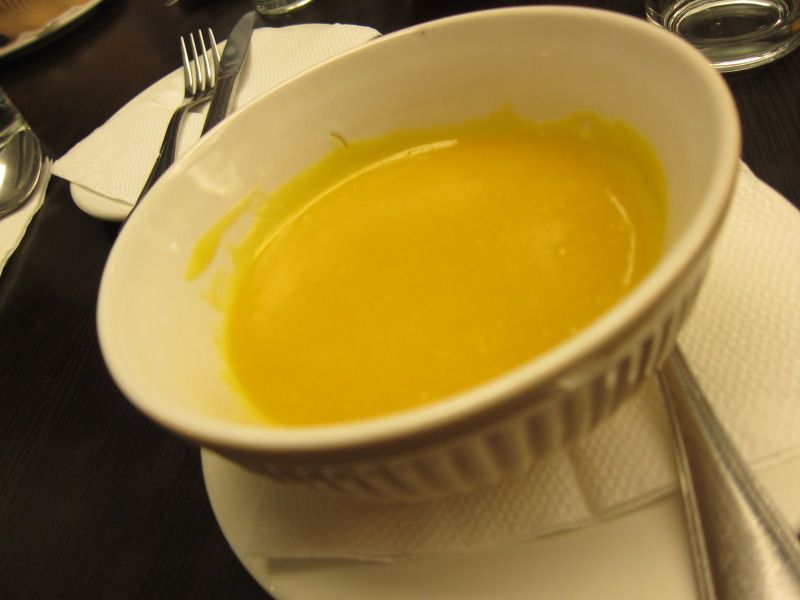 For the main dish we had the superstar of Pino, the
Kare-Kareng Bagnet
(PhP 565). The house specialty consists of deepp fried pork belly on top of vegetables served with peanut sauce. It was soooo good that I did not care that my cholesterol level probably shot up after pigging out on this dish.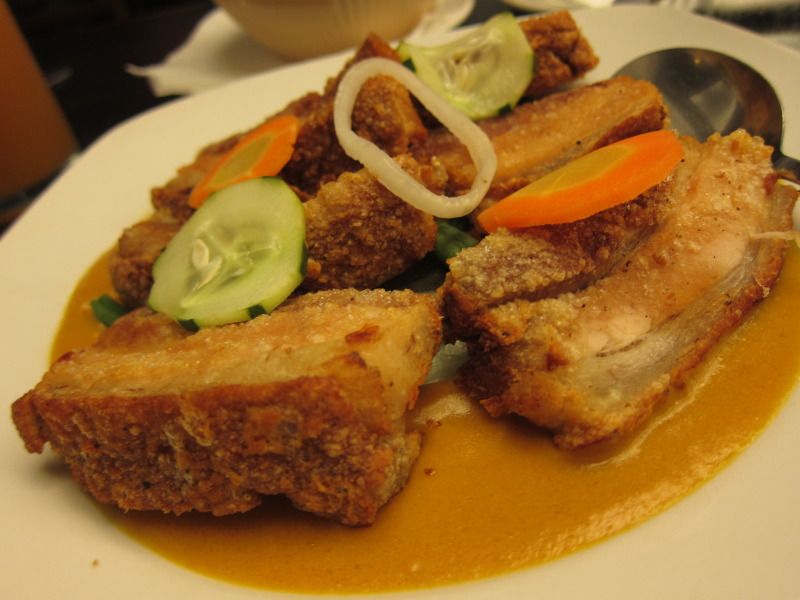 To compliment the pork dish, we got the
Fresh Vegetable Lumpia
(PhP 120). It was huge for its price and it came with these fried crackers which reminded me of kropeck.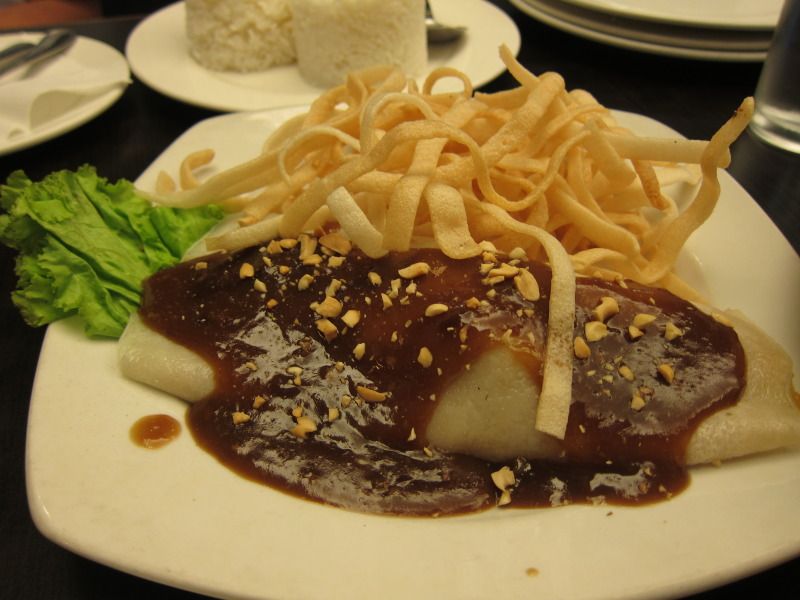 Pino Iced Tea (Pitcher at PhP 80) now tops my list of iced teas all over. It was tangy and sweet at the same time and it has this zest I can't explain haha! Super refreshing! The Pino group serves this in their other restaurants as well. I was able to have this at The Burger Project too.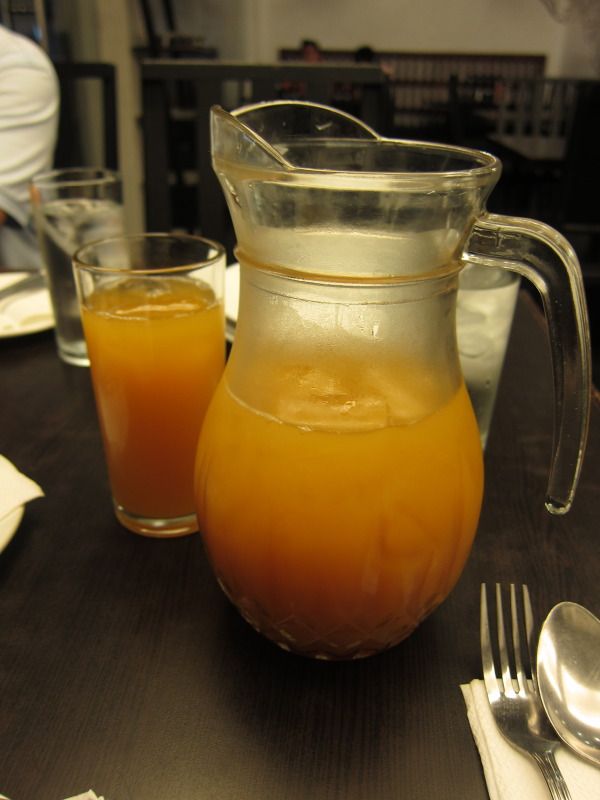 Confort food plus a laid back ambiance, this will definitely have me going back to Pino. Oh and of course, for that divine Kare-Kareng Bagnet. *winks*
Pino Resto Bar
39 Malingap Street
Teachers Village - East, Quezon City