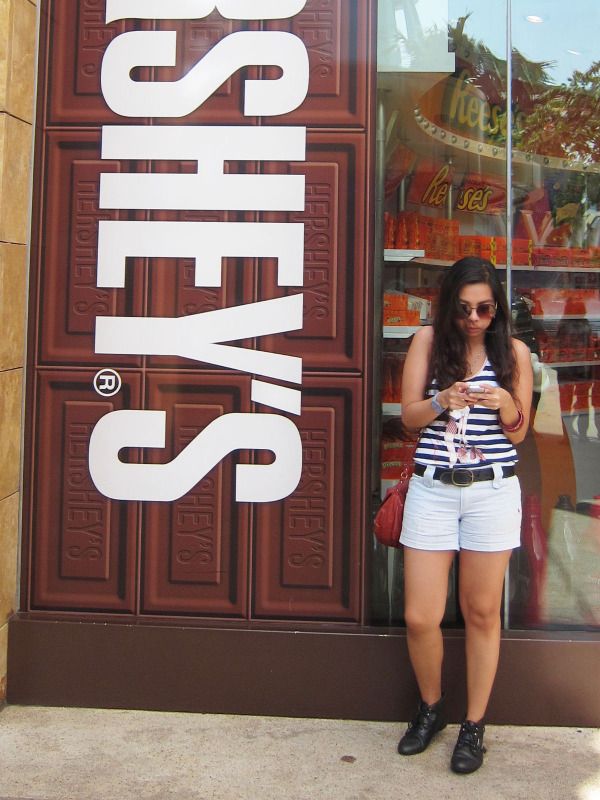 Promod shirt | Bangkok shorts | Dorothy Perkins belt
Mango bag | Forever 21 boots | Landmark accesories | Swatch watch
Singapore was sweltering hot that I opted to wear a tank top and shorts for our trip to Universal Studios Singapore. Cotton was the only way to go!
I was lucky that I was able to get my picture taken on these steps pretending to be the Met without anyone in the background. Gossip Girl lang ang peg.
When in Singapore, NEVER WEAR HEELS. You'll be walking all the time so do not kill yourself. Wear comfortable clothes as the weather could be really humid. Oh, and do not apply lotion unless you want to be sticky the whole day.
I'm taking advantage of my two-week break from class so I'll write all my posts in advance and just schedule their posting. I'm crossing my fingers that I get to write everything about my Singapore trip.
Off to the next post!