I remember somebody saying that after the debut party stage comes the surge of weddings to go to. I have a lot of weddings to attend in the next six months and this is the first in the series. I must be getting really old. *cringes*
I've only known Isa for more than a year but I must say that we hit it off quite well. Blame it on the common love for Mango and Zara, she was my shopping soulmate. Isa and Darwin have been together for almost 5 years and finally they tied the knot last October 21 at the San Agustin Church in Intramuros, Manila.
Since there was a huuuuuuge gap between the wedding ceremony and the reception (I'm talking about 4 hours here), my officemates and I decided to kill time at a nearby Starbucks. I haven't eaten anything of significance yet and boy was I starving. It was near Manila Bay and we took advantage of the sunset to take photos.
Kebs na kung naka-gown. LOL.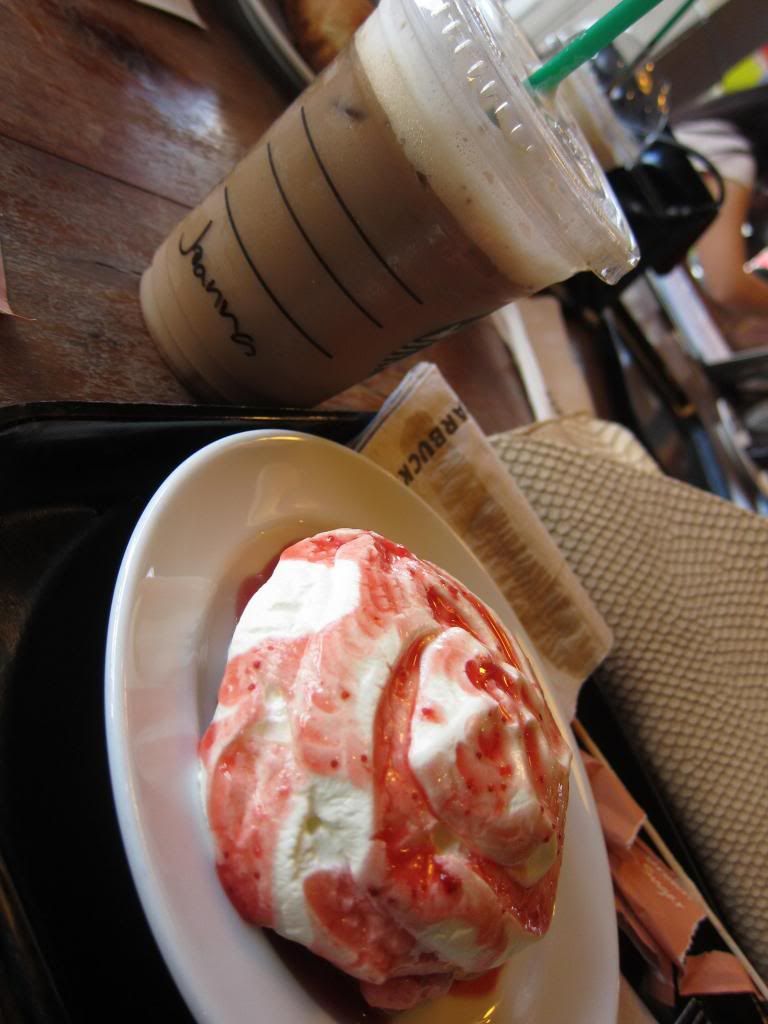 Death by whipped cream.
Oha!
The reception was held at the Grand Ballroom of the Century Park Hotel. Since Isa is a Chinese, there were a lot of feng shui involved. It was a good thing that we decided to eat because the dinner started a little past 7 PM. The venue's theme was cherry blossoms and it was very colorful.
It was a clean wholesome wedding reception. No naughty games of any sort. It was also the first time that I attended a wedding Chinese style. More photos!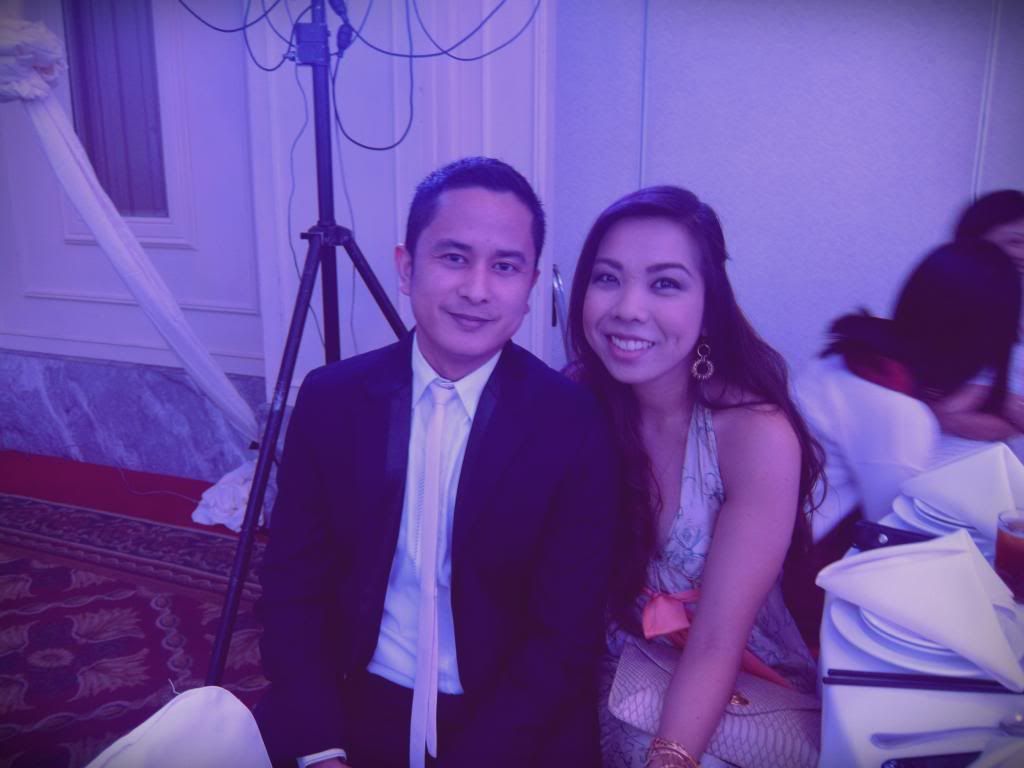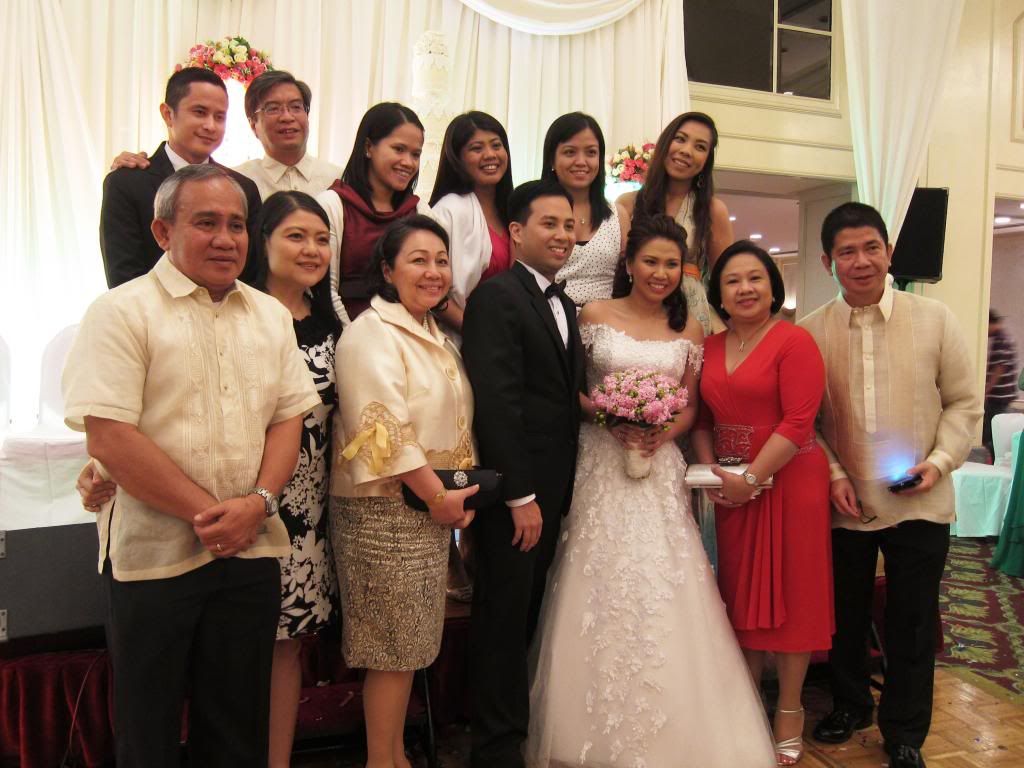 Oh and of course we had to hoard photobooth photos. What would a wedding be without one? :P
One thing I like about attending weddings is the opportunity to dress up. I've had this beautiful dress from Mango hibernating in my closet for 3 years already. It was a birthday gift from Banj and I haven't found the right occasion to wear it. Isa's wedding was an opportune time to do so. Also, the clutch was something I bought in Bangkok early this year and it was the first time that I used it as well. I also bought a shawl the night before because uhmmm the neckline and the back of my gown was very un-churchly if there is such a word.
One down, more to go. I leave you with this on-site video by Threelogy. Spread the love!